Sufex Trading Launches Digital Edition "Invest Asia"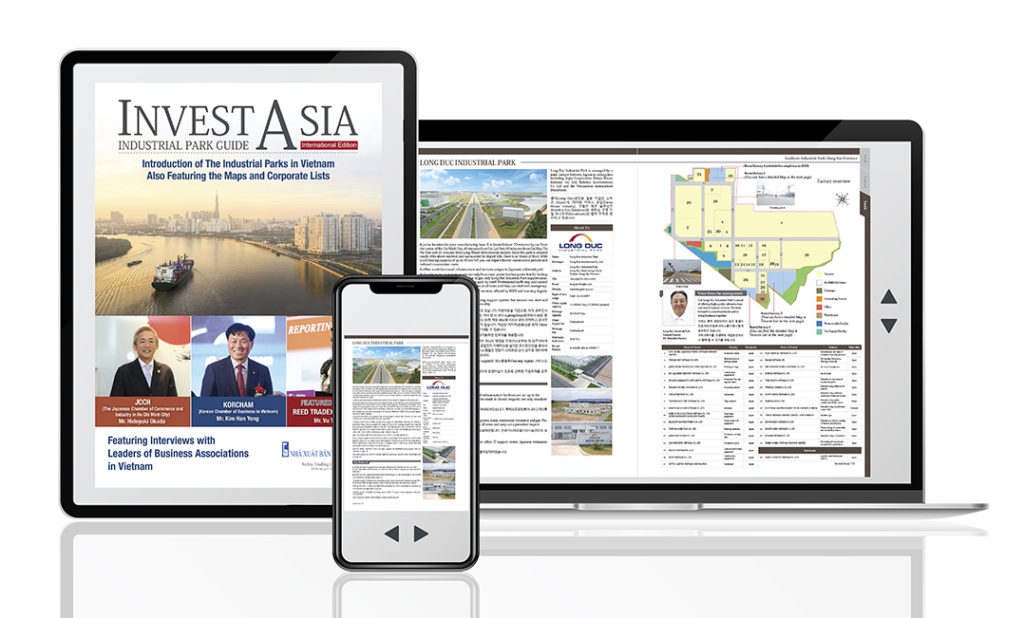 We are thrilled to announce the creation of our first online magazine:
"Invest Asia" will continue to publish a digital version alongside our printed magazines from the next issue.

Under such uncertain conditions, there is a concern that it will be difficult for printed magazines to reach you directly in the future, so we will publish digital edition for our readers' maximum convenience.

An added benefit is that the digital edition can be distributed to not only in Vietnam, but also any country in Asia and rest of the world. We also aim to improve the value and effectiveness of our increase the advertising in this medium for us.
■Advantages of Digital Edition
1. Easy Accessibility
Distribution via digital publishing will cultivate a new layer of potential interest for business in Vietnam and further expansion.
2. Expanding Potential Readership
We will inform new readers by making full use of our database containing information on more than 12,000 corporations.
3. Personalize the Advertising Experience with Hyperlinks
Adding hyperlinks to clients' and sponsors' websites along with email, and phone numbers will enhance their values advertising media.
4. Distribution on Digital Publishing Platform
We plan to distribute the digital version on digital distribution platform and directly send to your email for easy access.
5. Strengthen PR Activities in Various Media
In addition to distribution on our own website and SNS platforms, we will also reach out to the business community through various Business Chambers of Commerce in Vietnam.


Specifications:
Invest Asia Digital Edition
Edition: International edition (Eng/Kor), Japanese edition (JP)
Release date: Tuesday, September 1, 2020
Number of pages: International edition; 132 pages, Japanese edition; 172 pages (number may vary depending on content)


Schedule:
Deadline for Submission of Digital Edition Advertising Data: Friday, July 31, 2020

Contacts:
Sufex Trading Co., Ltd.
Media Division
Tel: +84(0)28-3911-7771
Ken Nakazato (Mr.) (ken_nakazato@sufextradingvn.com)
Tran Dang Quang (Mr.) (quangtran@sufextradingvn.com)